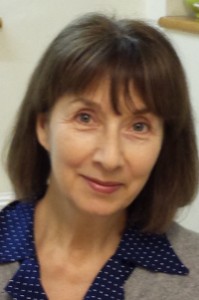 Irene Kappes is the author of the first title published by New Paradigm Publishing, 'For The Love of George'.
Born in Hackney, North London in 1955, Irene graduated from a major British drama school in 1979 and went on to work as an actress, tutor and director in community and educational theatre. In 1999, she co-founded a performing arts organisation to promote the inclusion of performers with learning difficulties in drama schools in the UK. During this time, she embarked on a PhD, gaining her doctorate in education from the University of Sheffield in 2010, at the age of 55.
In 1996 she met George's father. They were married a year later and she became George's stepmother while, at the age of three, he was still suffering from his first cancer. She gave birth to George's brother in 1998. In the years that followed, while continuing her work in performing arts, the struggle to keep George healthy dominated family life.
When George passed away in 2011 at the age of 17, Irene did not return to performing arts, but turned instead to writing George's story and the story of her family's struggle to battle his cancer. At the same time, she and her husband founded the George Pantziarka TP53 Trust, to support those affected by the same gene disorder that had predisposed their son to developing cancer.
Irene is now working on her second book, a novel set in Suffolk and based loosely around her late mother.
Irene lives with her husband and their sixteen-year-old son in South West London. She has a married stepdaughter and baby granddaughter.